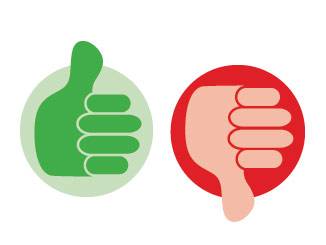 Need Pool Equipment Repair? A Newport Coast Pool Service Can Help!
Is your filter sluggish? Is your pump whining or the heater straining to keep water warm? If you need pool equipment repair, Beachside Pool Service is the Newport Coast pool service that can help. Many times, malfunctioning pool equipment can be repaired instead of replaced. That saves you money. But if an old, inefficient piece of pool equipment goes down, it may make more sense in the long-run to replace with new, energy-efficient equipment. Here's why.
Variable Speed Pump versus Dual Speed
We've explained how a variable speed pump can save you money. A two-speed or dual speed pump only runs at two settings. You get a choice between low and high. A variable speed pump runs at any speed you need. You get more choices. Where a two speed pump may be running on high to get the job done, a variable speed pump can run lower. You save money when the pump runs lower.
If your dual speed pump is approaching 8 years, if it goes down it may be time to replace it. You'll get energy savings to offset the cost of the new pump.
Pool Heaters and Salt Water Pools
Need a heater repair for your salt water pool? Before you spend money on that repair, make sure you've got the right heater for a salt-water pool.
Salt water pools save money on chemicals because you don't buy chlorine, you buy salt. But salt water pools can have a lower pH and that salt is corrosive to pool equipment. That means you need a heater that can stand up to salt water pool conditions.
Cupronickle is an alloy of copper and nickel. That makes it highly resistant to corrosion from salt water. It's corrosion resistance makes it the best metal choice for salt water pools. This alloy maintains the excellent heat conducting properties of copper. With cupronickle, you can move from a pool heater to a pool heat exchange and save even more in energy costs.
Pool Filter Repairs
If you've got a Diatomaceous earth (DE) filter, you've made a great filtration choice. DE filters are efficient at removing particles and they last for years. But sometimes they have problems. If your filter leaks water or DE, Beachside Pool service can help. DE grids can leak or the manifold can crack. Beachside can make these repairs and get you back in the swim. Water leaks may be as simple as a bad o-ring or clamp band. Big repair or small, Beachside Pool Service is the Newport Coast pool service to call. And speaking of pool service.
Newport Coast Pool Service Too
Beachside Pool Service is your go-to company for Newport Coast pool service too. Weekly, bi-weekly, chemical only or one-time service. If you need pool service, you need to call Beachside Pool Service. California doesn't require any certification for pool service technicians. That's scary. But Beachside is an NSPF® Certified Pool/Spa Operator®. That means they have been independently certified to have the knowledge, techniques and skills required to be a pool or spa operator. You can trust Beachside for fast, friendly, and reasonably-priced pool service. Call (949) 939-0023 or use the handy On-Line Contact form today.