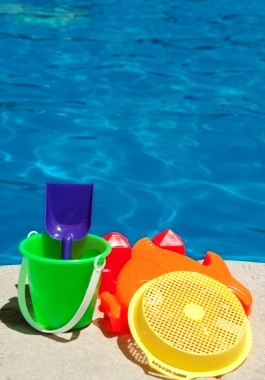 Newport Coast Pool Service and Repair
Time to get your pool and spa ready for the Spring and Summer season.  Don't do it alone. Call the Newport Coast pool service experts at Beachside Pool Service.
Newport Coast Pool Service – On-Demand or On-Schedule
Do you need weekly pool service or just some occasional help?  Most Newport Coast pool service companies will not provide on-demand pool service.  That's because they are not Beachside Pool Service.  Beachside can come out weekly to keep your pool water sparkling or will come out on demand if your do-it-yourself job has created a backyard swamp.
Homeowners and property managers love the convenience of weekly service and the peace of mind knowing that the pool always looks great and the water is balanced for safe and comfortable swimming.
Realtors love knowing they can depend on Beachside Pool Service to make a pool look its best during any open house or photo shoot. They also know they can call Beachside Pool Service to rescue a green pool at a new listing.  The pool should be a home's best feature.  Beachside Pool Service will keep it that way.

Pool Repair
If your Newport Coast pool or spa needs repair; don't despair; Beachside Pool Service provides expert repairs and renovations.   Leak detection, tile cleaning, and acid washing are just a few of the pool repair services available.  These services are available as well:
lighting and electrical troubleshooting and repairs
salt system conversions
automatic pool controls
heater repair/replacement
pump repair/replacement
filter replacement
pool sweeps
Hot Tub, Spa and Fountain Repair and Service
Pools are just the beginning.  Beachside Pool Service provides repairs and service for hot tubs, spas, and fountains too.  Did you know that your hot tub needs to be drained and cleaned on a quarterly basis?  Spas and hot tubs have special sanitizer needs because they use hot water.  Common chlorine doesn't work well with heat.  Beachside Pool Service uses the proper sanitizer to keep the water clear and safe.  Even if you clean your hot tub regularly, call Beachside Pool Service for a quarterly drain and clean.
Hot tubs need a cover to maintain water temperature.  Don't spend a fortune on a new hot tub cover. Let Beachside Pool Service make a custom cover for your hot tub at a fraction of the cost of others.
Fountains add charm. But they can be a chore.  Let Beachside Pool Service maintain your fountain so the water sparkles.  Fountains have pumps and filters too. Beachside Pool Service repairs fountain parts and provides factory warranty service.  That means Beachside should be your first call.
Beachside Pool Service Does it All in Newport Coast
If it has water and a pump, Beachside Pool Service can clean it, maintain it, and keep it running great. Service, repairs, and replacements for pools, spas, hot tubs, and fountains. Beachside is the one call to for all your Newport Coast pool service and repair needs.  Estimates are free.
Call (949) 939-0023 or Contact Us on-line.